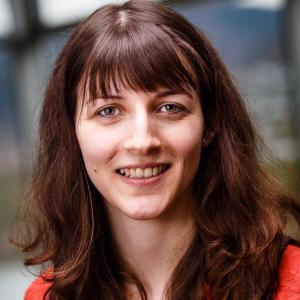 Nina Rittereiser
Biography
October 2011
Till now
Associate Innovation & Portfolio // Business Development Photo/Technical
GELITA AG, Germany
Nina Offenbecher works in the Business Unit Gelatine at GELITA AG. In her dual function she is taking care of GELITA's innovation process and works in the product management and business development of the Photo/Technical department of GELITA. With NOVOTEC® CB800, the performance additive for water-based cleaning applications, she is handling her first own product, while simultaneously promoting the NOVOTEC® story and exploring the deep blue sea of innovative technical applications of proteins.
She is a home-grown GELITA talent with a natural curiosity for technical applications and how proteins work in them. Thus you find her not only behind her desk, but also in the lab or at the customer, always collecting as much hands-on experience as possible.
Ms. Offenbecher holds a Bachelor (B.A.) degree in Business Administration - Industrial Management from the Baden-Wuerttemberg Cooperative State University (DHBW) in Mosbach, Germany.