ONE GELITA – our corporate culture
Shared interests unite us, while our individual strengths allow us to grow. We are closely connected to the regions around our more than 22 locations - and foster a family-like approach in dealing with our approximately 2,800 employees, our customers, and our suppliers.
People from different cultures work together at our company worldwide and are active in a wide range of professions. Shared values such as Trust, Courage and Care, as well as our ONE GELITA vision, contribute to a climate that strengthens diversity and fosters community.
In a nutshell: GELITA offers you the chance to develop and actively contribute your ideas. We place particular emphasis on individual support and create scope for your development. We look forward to meeting you!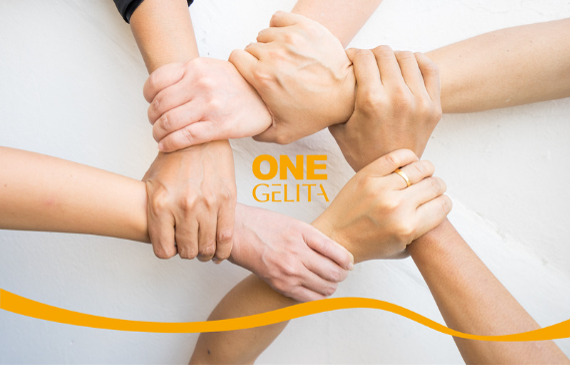 ONE GELITA – Values
As a global player that stands for innovation, quality and tradition, our teams are a key success factor. We contribute to a strong foundation for cooperation across all locations with ONE GELITA. In this context, shared values provide us with a firm anchor for sustainable growth.
Trust: We value mutual fairness and openness.
Courage: We dare to find new ways of doing things and to innovate.
Passion: We take pride in our work.
Empathy: We respect each other and are sympathetic to the feelings of others.
Commitment: We do what we say - clearly and consistently.
Care: We care about people, society and the environment.