The NOVOTEC® effect:
GELITA has developed a class of functional proteins called NOVOTEC® that will revolutionize industrial applications. This is done by changing surface technology from hydrophobic to hydrophilic.
NOVOTEC® - Your key to unlock a whole new world of possibilities.
 Wetting behavior of water on a steel surface. Left: untreated. Right: Wiped with 1% NOVOTEC® solution.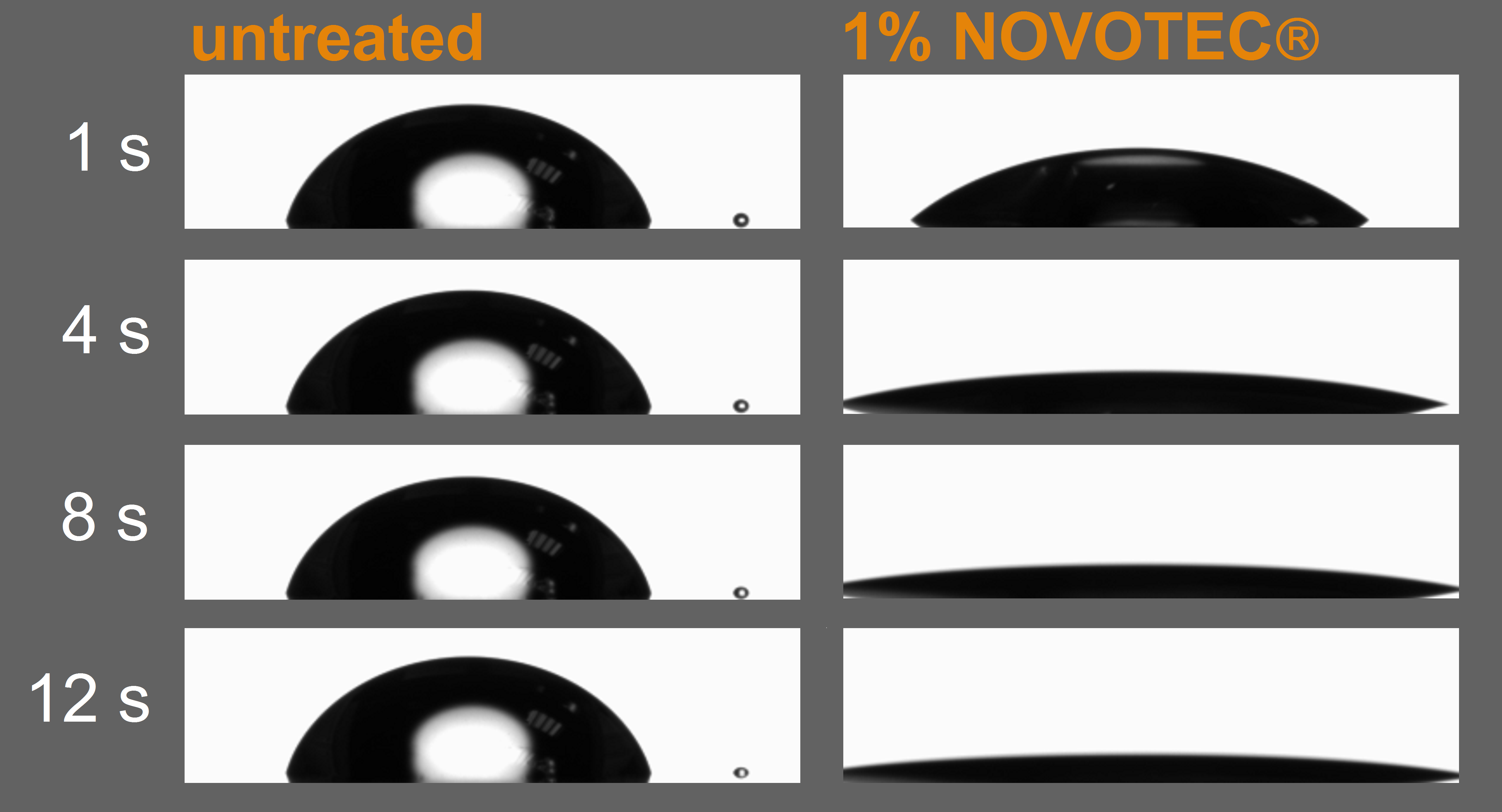 Video: The NOVOTEC® effect