GELITA wins at international WorldMediaFestival
Corporate movie "You can see" receives award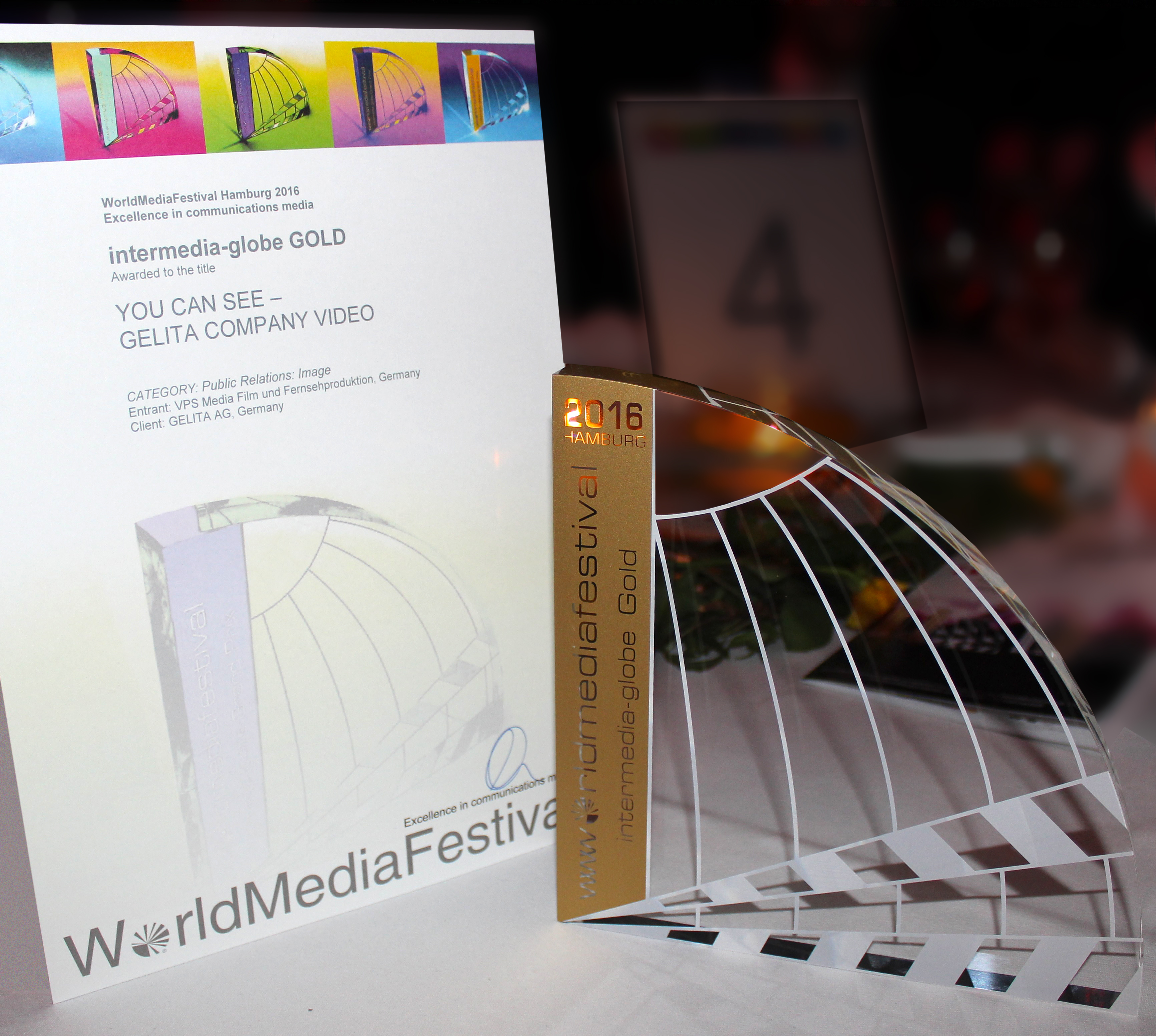 GELITA delighted with international award: Excellent in creative and technical aspects, that was the verdict of the jury members at the WorldMediaFestival's global competition for modern media. The GELITA corporate film "You can see" convinced the judges in the category Public Relations/Image. The film portrays the wide-ranging applications for gelatin and collagen peptides in a creative way, providing the viewer with a new perspective on the world.
In the movie, which was filmed in black and white, the GELITA products are highlighted in orange. Stephan Ruhm, Marketing and Communications, accepted the gold intermedia-globe award for GELITA on May 11th, 2016 at the official award ceremony in Hamburg.
Founded in 2000, the World Media Festival is an international competition for communication media and is one of the most important events in the industry. It is a forum for leading communications professionals from all over the world and also the only forum of its kind in Europe. It honors outstanding solutions in corporate film, TV, web and print productions.