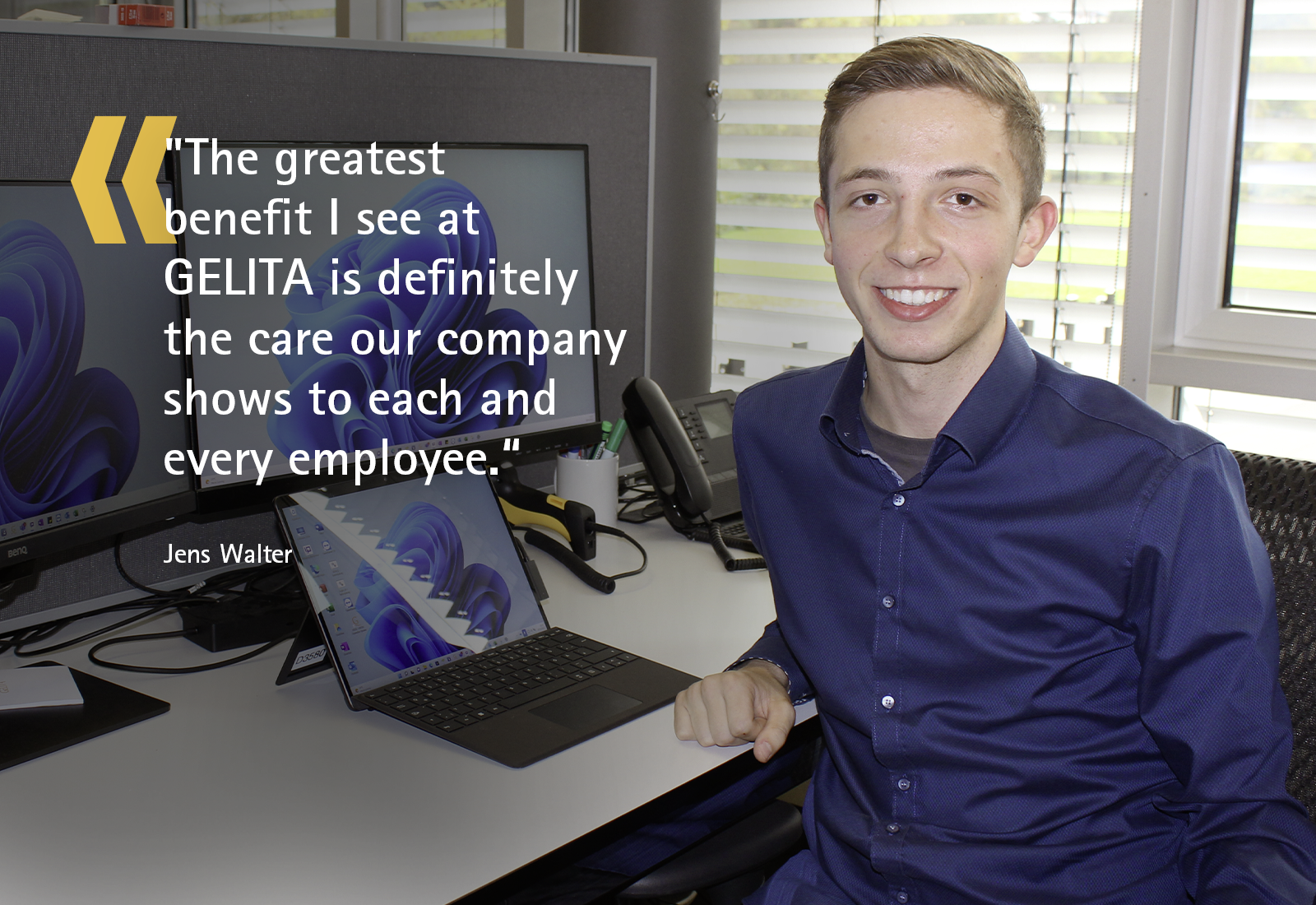 "I trained as an industrial clerk at GELITA and was then taken on as a service desk employee in the IT department. I have experienced many different highlights during my time at GELITA. The biggest was definitely when I was offered the chance to be taken on in my chosen department after completing my training.
The greatest benefit I see at GELITA is definitely the care our company shows to each and every employee. This includes the in-house gym, free language courses and various employee events such as the GELITA tennis tournament, GELITA trail marathon, dragon boat races, etc. - GELITA encourages all employees to be active, educate themselves and do things as a community. This caring is unique to me.
I can clearly recommend an apprenticeship with the company to anyone. Choosing GELITA as an employer is well worth it, both for the start of your career and afterward."