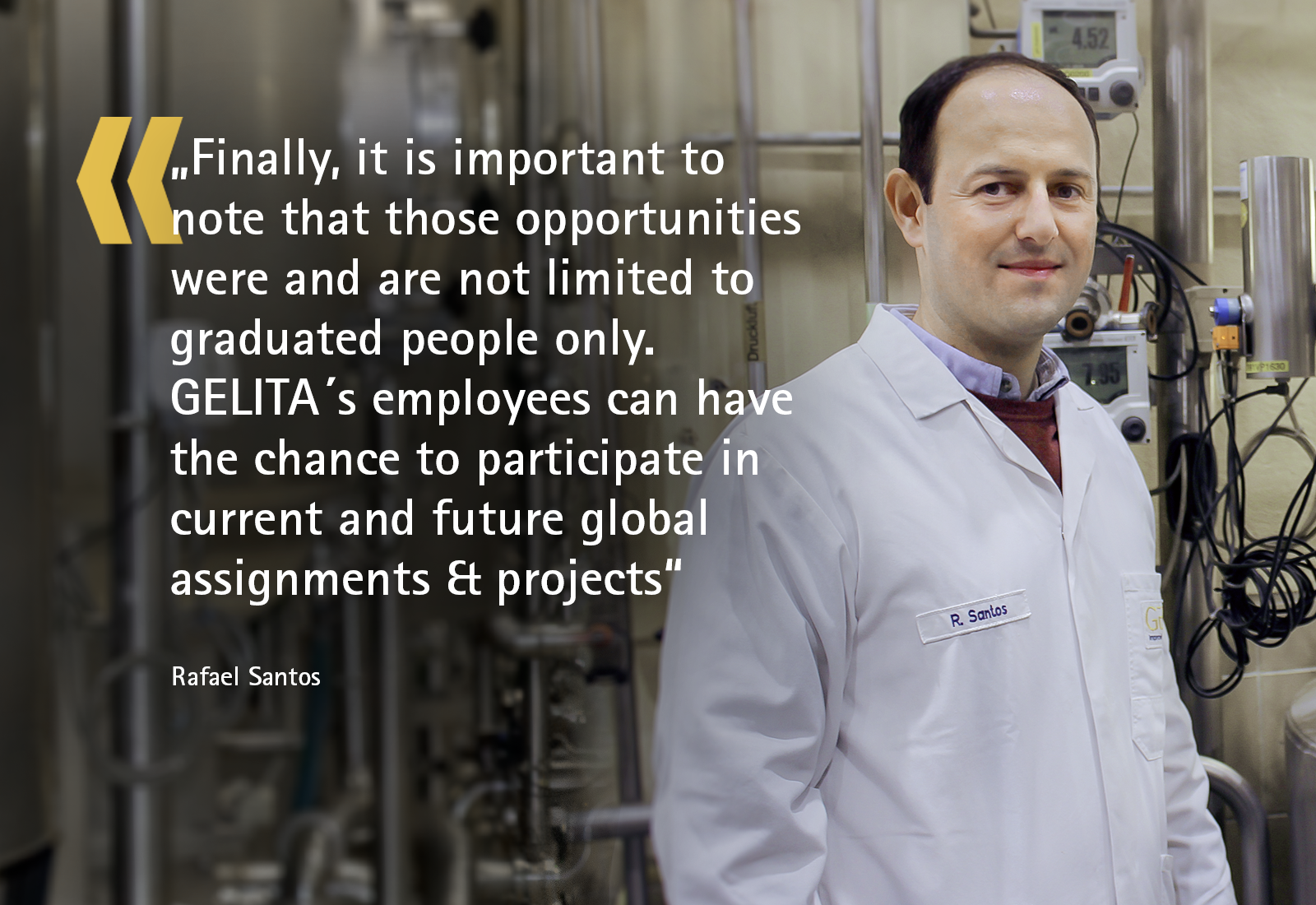 "I am a chemical engineer and started working for GELITA after graduating. I also have two post-graduate degrees - an MBA in General Administration and a second in Quality Management.
I've worked for GELITA since February 2008, meaning I have been in operations for almost 15 years. During this time, I have had the chance to work in several areas and in different countries: Five years in Manufacturing and Processing in Brazil, China and Mexico, three years in Quality Management in Brazil, four years as a Global Process Engineer in the Headquarters, and the last three years as Head of Global Process Technologies also in the Headquarters. GELITA is an international company with global coverage and the only gelatin manufacturer present on all continents.
Professionally, GELITA offers the opportunity, among other things, to work in a matrix organization with cross-cultural and functional teams. I have had and continue to have the chance to visit other countries, learn about other cultures, meet GELITA's co-workers and learn from them. I am glad to have taken advantage of these opportunities because they have enriched me as a person. Finally, it is important to note that those opportunities were and are not limited to graduates only. GELITA's employees can have the chance to participate in current and future global assignments and projects."