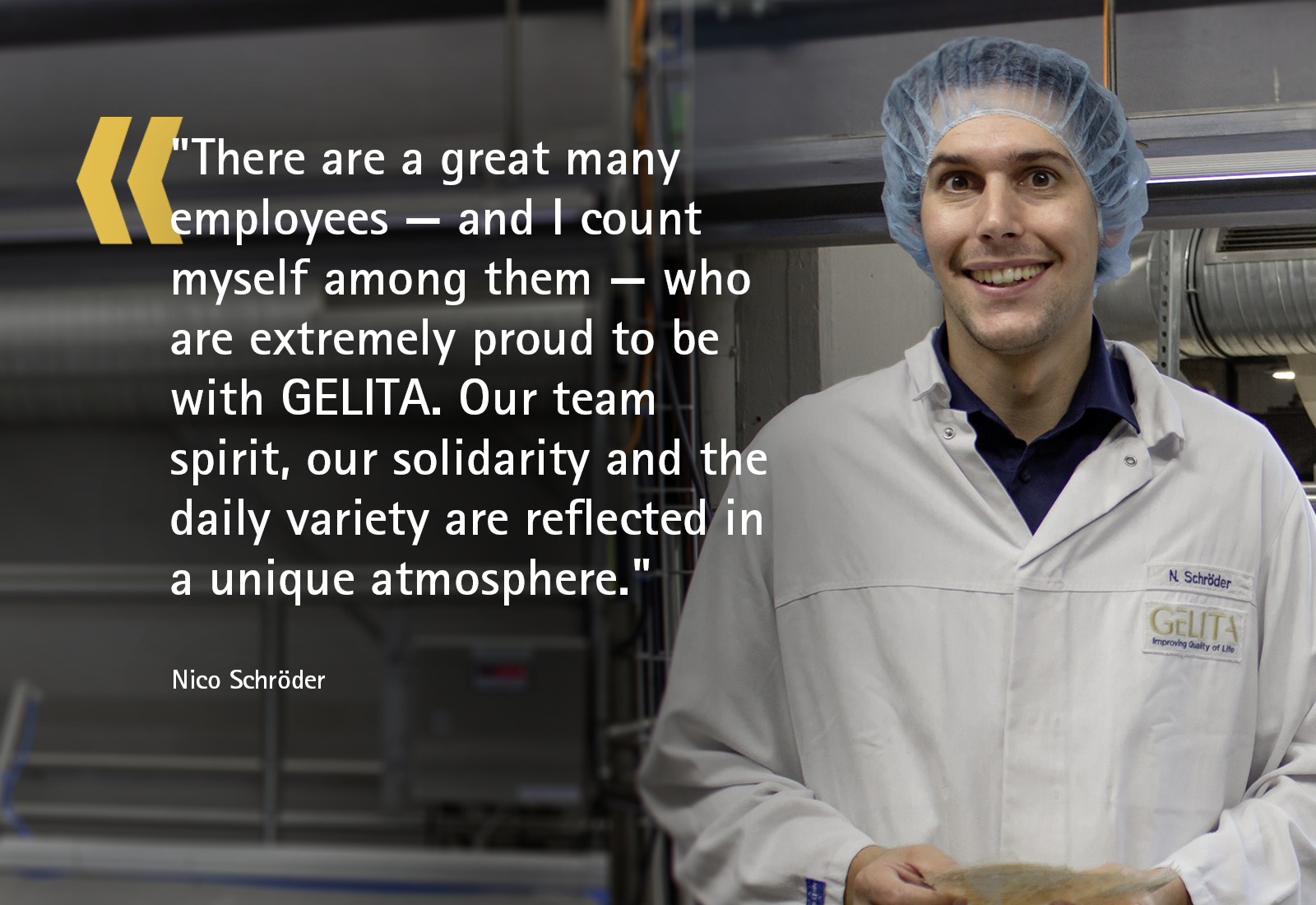 "Professionally, I started with a DHBW (university of cooperative education) degree in electrical engineering. Since the world of "invisible" currents and imaginary key figures was not what I had envisioned, I reoriented myself towards environmental and process engineering and also completed my bachelor's degree in this field at Heilbronn University. Directly afterward, in 2016, I joined GELITA as a process engineer in the fields of gelatin and sheet production – an area I have now been privileged to head as production manager for more than 2 years.
During this time, in addition to several technical projects and start-ups, I have also been able to accompany the development of trainees in machine and plant operation. It is always a pleasure to experience these young people's development and then be able to take them on in production.
The development opportunities offered to staff members from a young age are what make GELITA unique for me. I doubt the same trust would have been placed in me at other companies. Moreover, although GELITA provides a rough framework, you are personally responsible for shaping the company's inner workings. Everyone is allowed to contribute their ideas and strengths, and these are also openly accepted.
There are a great many employees - and I count myself among them - who are extremely proud to work with GELITA. Our team spirit, our solidarity and the daily variety are reflected in a unique atmosphere."