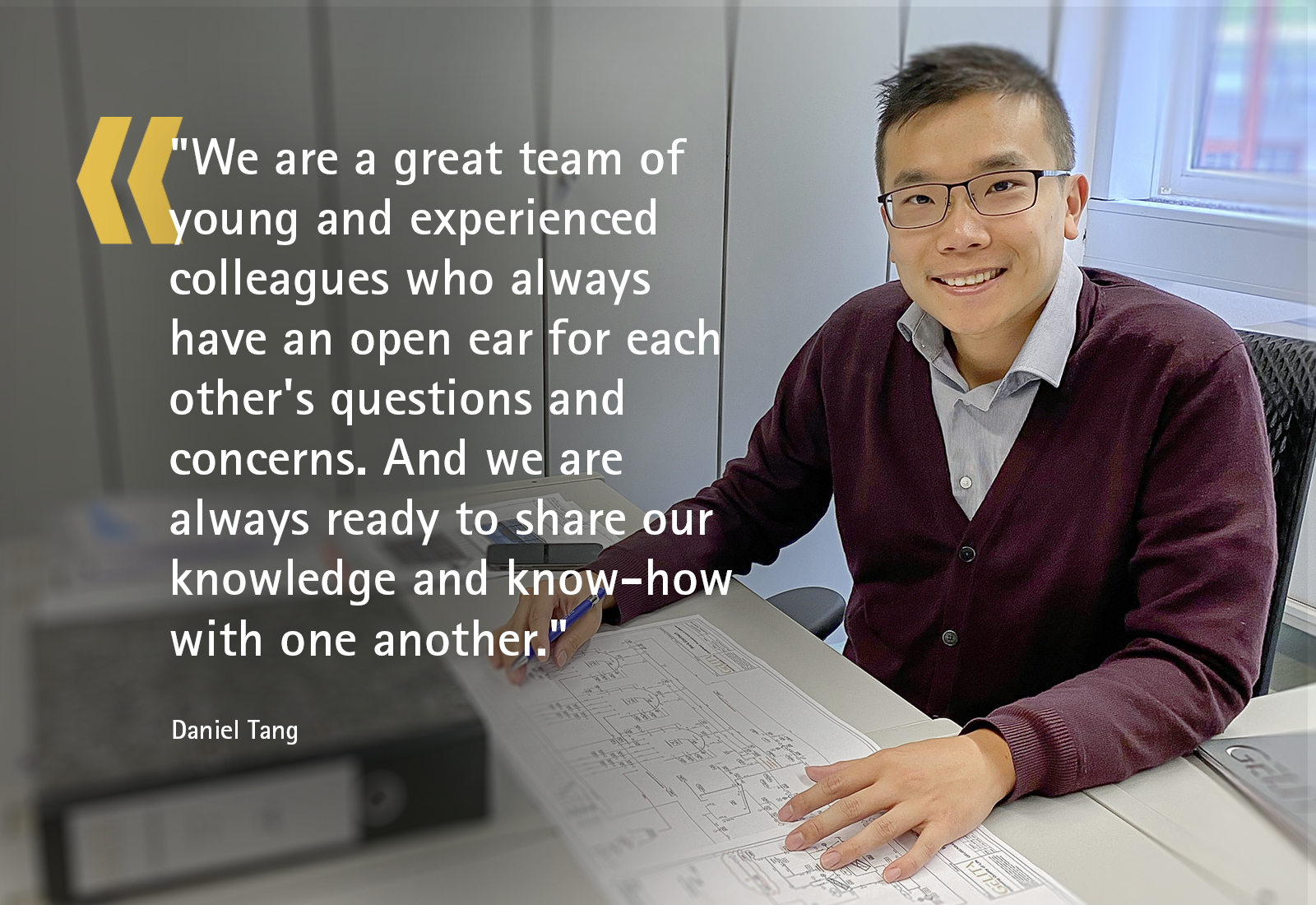 "I've been with GELITA since August 2017, so for over five years now. I came to Germany in 2008 and studied mechanical engineering at a university. After graduating, I first worked for another company for three years before switching to GELITA. Here I began as a project engineer in the Global Engineering Department, where I am part of many worldwide project teams dealing with a wide and varied range of tasks.
We are a great team of young and experienced colleagues who always have an open ear for each other's questions and concerns, and are always ready to share our knowledge and know-how. I appreciate the opportunity to work internationally with colleagues from different backgrounds and cultures. This variety of tasks and cross-border collaboration has greatly extended my horizons.
In addition, working in a global environment has also helped me to improve my language skills. For example, I speak Chinese in the morning meetings with my colleagues from China, German during the day with my colleagues at the German sites, and English in the evening with GELITA employees from Brazil or the US. These are my daily language exercises, so to speak."