VERISOL® HST is ingredient of the year!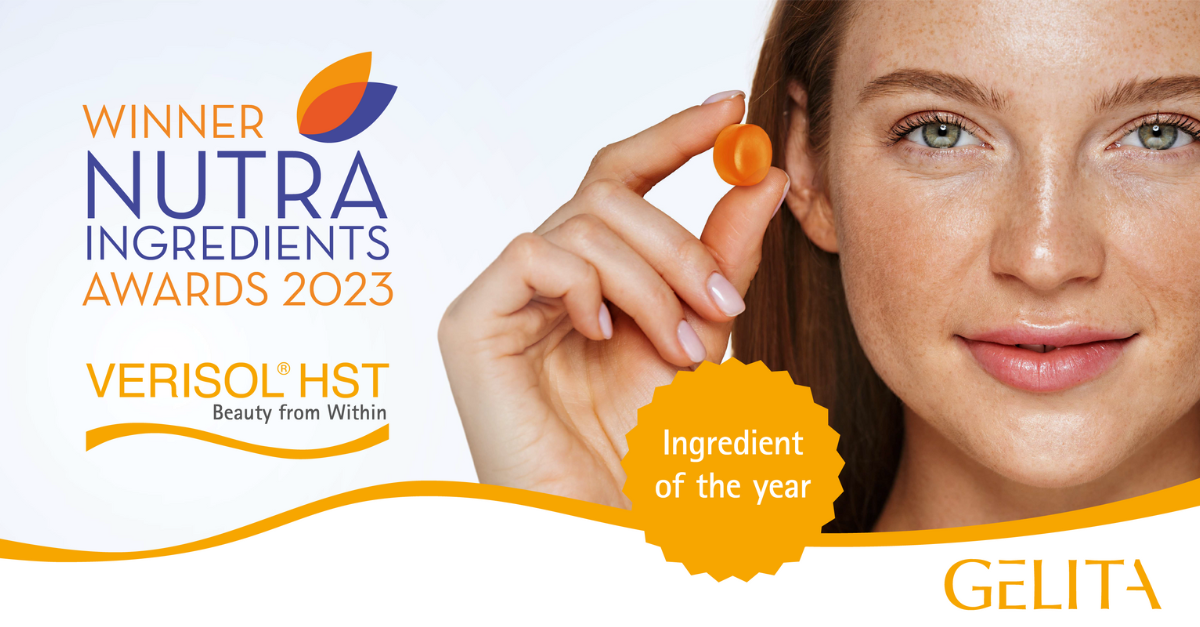 VERISOL® HST, optimized for the use in the popular gummy format, won this year's NutraIngredients Europe Award "Ingredient of the Year" in the category "Beauty from Within".
The NutraIngredients Europe Award recognized the top products the industry has to offer in customized nutrient solutions for skin, nail and hair care for all ages. In the final, VERISOL® HST prevailed against Delphinol® from Anklam Extrakt and ZeroPollution from MONTELOEDER. The five decisive criteria for victory were: Consumer demand, scientific evidence, range of use cases, commercial success and a unique selling proposition.

We are very proud of the victory of VERISOL® HST and take it as an incentive to develop and celebrate many more successes with active nutrition and functional foods.
Want to know more about VERISOL® HST?