Powered by BCP®: Collagen peptides help get speed cyclist Emma back on track
Cartilage is an essential component of joints. It acts as a shock absorber where two bones meet at the joint – allowing frictionless, smooth movement – and also helps protect bones and joints. Collagen is an essential component of healthy joint cartilage. Therefore, to fight joint pain induced by wear and tear of the cartilage, we developed FORTIGEL® – a product comprised of specific Bioactive Collagen Peptides (BCP®) that are optimized and scientifically proven to stimulate joint cartilage regeneration, and promote measurable growth of cartilage tissue. The considerable advantage of FORTIGEL® over other ingredients typically offered to improve joint conditions is that it tackles the actual cause of the problem, rather than just the symptoms.
Earlier this year, German track cyclist Emma Hinze experienced first-hand the unique beneficial effects of our FORTIGEL® collagen peptides while recovering from knee surgery.
Emma, who is a four-time junior world champion, Olympic silver medalist and five-time world champion in the Elite League, recalls: "I became aware of GELITA through my sports agency. Due to cartilage damage, an operation was carried out on my affected knee about 12 months ago. Through contact with Dr. Jutta Hugenberg from GELITA, I received information about the various specific collagen peptides and was recommended FORTIGEL® at an appropriate dosage. I noticed an improvement in my knee pain quite quickly. On a pain scale of 0-10 (0: no pain, 10: very severe pain), the knee pain was level 3 before supplementation, but after just three months of supplementation, I was symptom free. As a result, I was able to resume 100 per cent of my training in terms of volume and intensity."
FORTIGEL® goes to the root of joint cartilage problems. It directly stimulates the body's ability to naturally rebuild cartilage tissue in joints, preserving a positive balance between synthesis and breakdown. FORTIGEL® is underpinned by clinical trials specifically conducted in sports people, showing significant reductions in functional joint pain. This specific collagen peptide has been tested in more than 20 clinical and pre-clinical studies.
"I also recommended FORTIGEL® to my trainer, as he suffered from knee pain," adds Emma. "With daily use of FORTIGEL®, his pain reduced after about 10 weeks. He felt more powerful on the race bike and was able to train for longer sessions. My personal goals for 2022 are to win more medals in the World Championships and Champions League, and to qualify for the 2024 Olympics in Paris. Thanks to FORTIGEL®, I am sure my knee will not give me any more problems."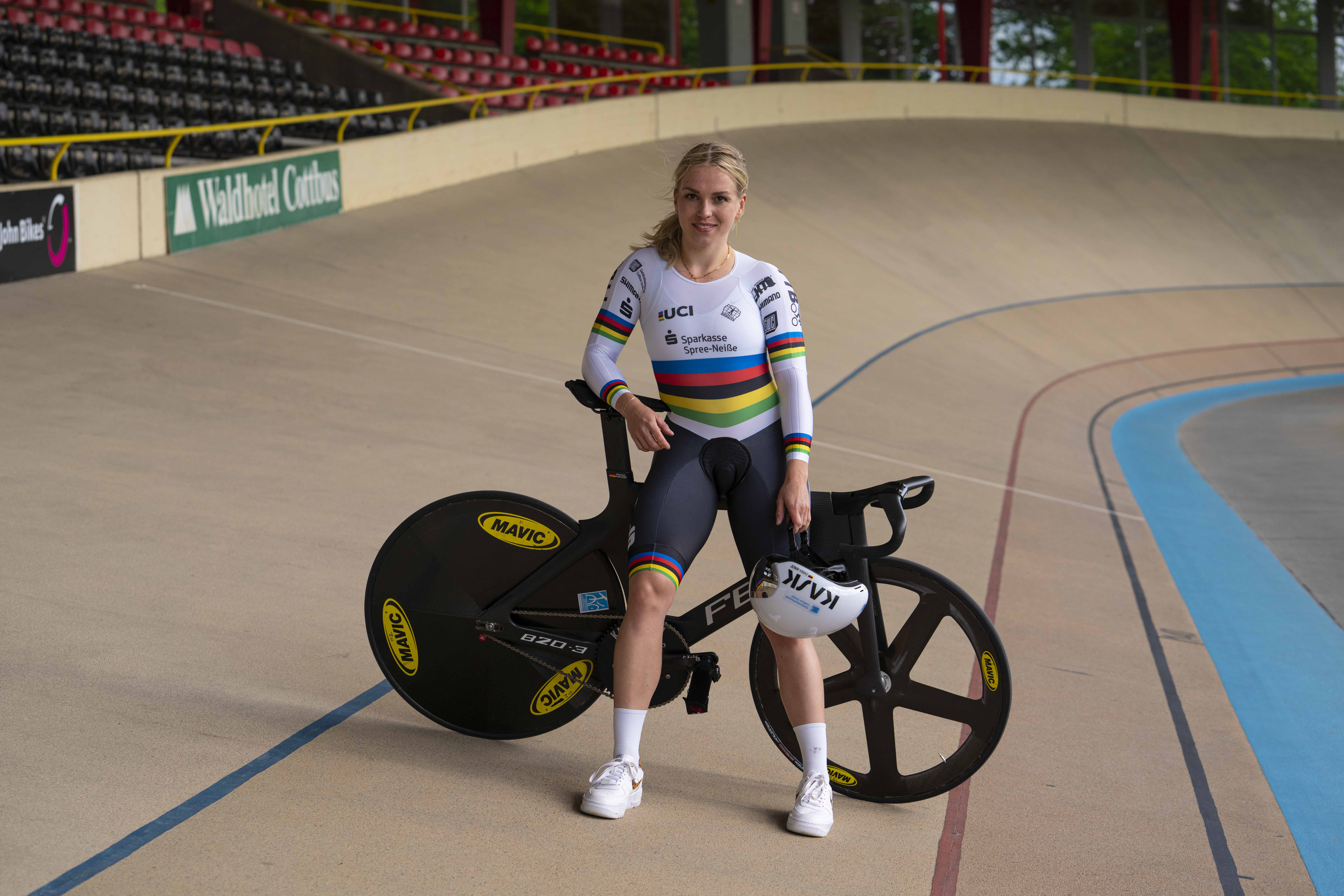 Keen to find out more? If you're looking to develop a new sports or active nutrition product and would benefit from our specialist know-how and ingredient expertise, please get in touch today.
Our Experts
社交媒体
在Facebook,Twitter,Youtube,LinkedIn和Instagram上关注我们或分享此页面。