LOW SUGAR CANDY IS MEETING A GROWING DEMAND
In favor of a healthy lifestyle, an increasing number of consumers is looking for ways to reduce the sugar intake in their diet. This becomes evident especially in regard of an increasing launch of sugar reduced products in recent years.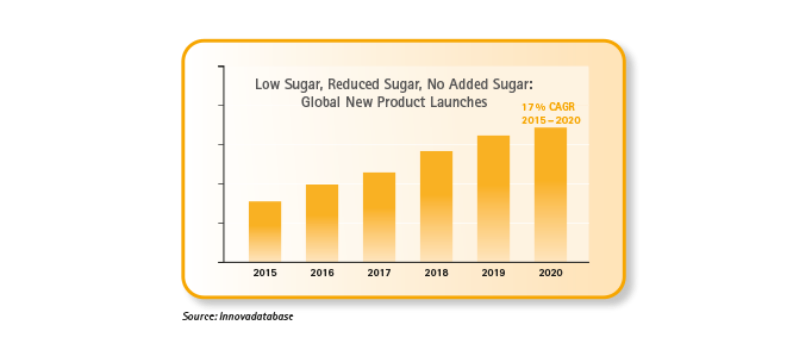 Although today's customers follow more conscious eating habits in terms of their sugar consumption, they do not refrain from eating confectionery though. Quite the contrary!
What changed is the product selection as they tend to buy more low sugar candy instead of regularly sugared sweets.
---
MAKE YOUR SUGAR-REDUCED CONFECTIONERY STAND OUT
JUST ONE INGREDIENT IS THE GAMECHANGER


In regard of this rising demand, candy manufacturers face the challenge to create sugar-free sweets and low sugar candy products that deliver the same texture and taste as standard sugar confectionery. Since an increasing number of sugar-reduced products enters the market, prevailing against a growing competition has become more and more difficult.
There is no need for you to overcomplicate things as the perfect ingredient is right in front of you: SOLUFORMTM SR gelatin gives candy manufacturers a competitive edge when it comes to the creation of sugar-free and low sugar candy products. And the great news is that confectionery manufacturers do not have to change their production processes or mogul lines at all. Just exchanging the currently used gelatin for SOLUFORMTM SR is completely sufficient. Switching from sugar to reduced or non-sugar candy has never been simpler – and your customers won't even notice the difference!