THE MARKET FOR ACTIVE NUTRITION AND FUNCTIONAL FOODS IS EXPANDING
Living a more conscious lifestyle and irrespectively taking care of the body and skin health has become an attitude that more and more people are adopting these days. This gets evident when you look at statistics regarding nutrition: people eat products high in protein, pay attention to their sugar intake – and also consume collagen-rich food that is fortified with specifically created collagen peptides.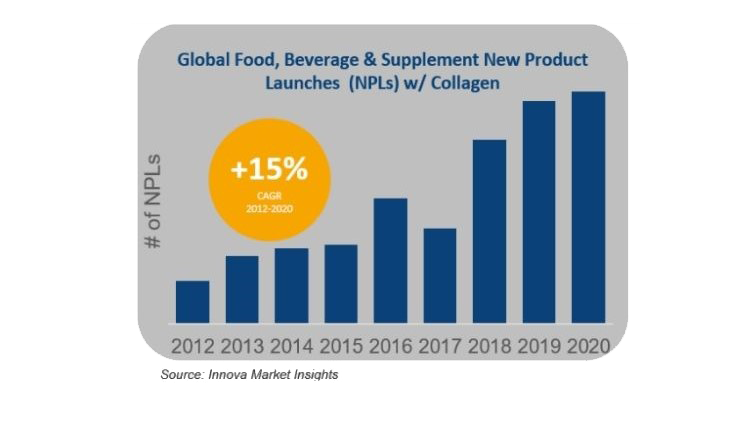 Collagen is a protein that plays numerous essential roles in the human body: it prevents joints from wearing out, it is responsible for a stable bone structure, but also helps to keep the connective tissues and skin healthy as well as hair and fingernails. Thus, enriching food with collagen peptides like VERISOL® makes perfect sense since VERISOL® helps to stimulate the body's own collagen production which carries all kinds of health and beauty benefits.  
However, the manufacturing of foods with high a collagen content can be very difficult because protein and collagen fortification can have an effect on the taste, texture and appearance of products. Thus, finding the right formulation and the corresponding ingredients can be challenging.  
But with VERISOL® HST, GELITA delivers the ultimate solution for collagen foods – and, in particular, for manufacturing collagen confectionery!